Wizard World Adventures on Friday
A highlight of summer is Wizard World in Sacramento. This year, Anika wanted to create her own cosplay. She chose Star from Star vs. the Forces of Evil. She crafted her wand from scratch with wood, air-dry clay, paint, and felt. She embroidered her shirt and sewed her horns. She did an amazing job, if I may say so myself.
We drove to the show and joined the party. Friday night was our time to wander the booths and scope out plans for the next day. We knew that going to the panel with Buffy the Vampire Slayer cast members was a big priority. What we didn't realize was that Nicholas Brenden would give a sneak peak for his Karaoke Show and we would have front row views! Serious fun. And when Kato Kaelin tried to convince Anika to sing, she just laughed and laughed, which was also great. From then on, when she walked by, he asked her to laugh again :). Her laugh is charming! We ended up befriending Kato, who was a great MC- I have some fun photos to share in the next post about our Saturday adventures.
She quickly found fans. One knew her from online and was gushing over meeting her in real life! She got to feel what it was like to pose for many photos. One fun moment was when we walked along and people started singing the theme song from Star vs. the Forces of Evil, which we would all join in with enthusiastically.
What is fun for all of us is to see how artists and creatives come together to enjoy what they love, and celebrate community. We chatted with artists and cosplayers, swapped stories about shows or sightings, and swooned over funny pins or cool art interpretations of favorite shows.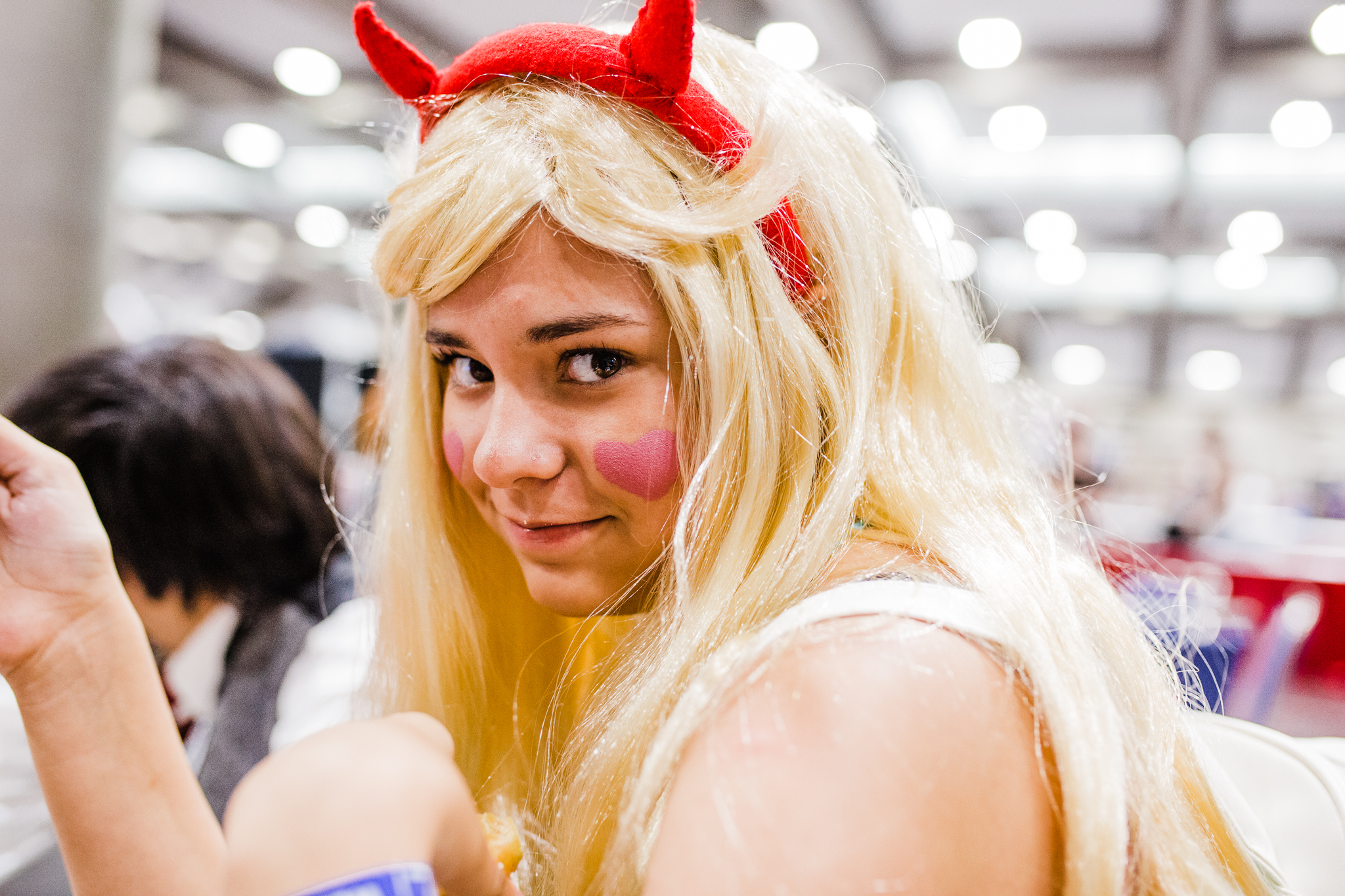 We were plenty entertained wandering around. And then, we happened upon a Karaoke show with Nicholas Brendan. Everyone cheered and sang along. Then Kato Kaelin gave Anika the opportunity to sing and she just laughed and laughed. So funny!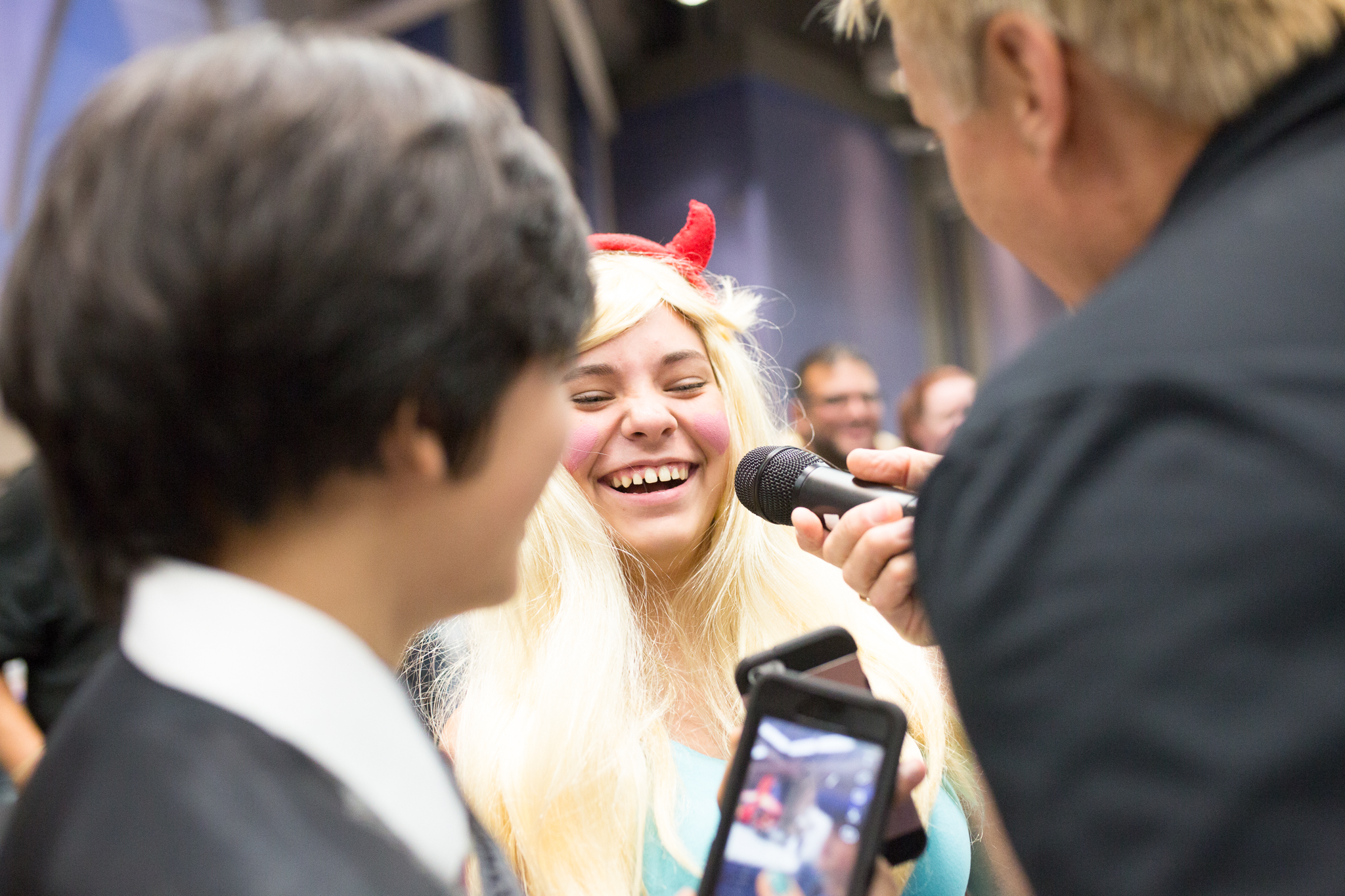 When you're asked to sing Sweet Caroline
and you don't know the words :)
We were also impressed with the State Farm Virtual Reality roller coasters. They instructed the kids, then me, to sit with the headset on. I thought it was a bit overly cautious, until I felt like the floor had dipped out from under me as the screen image plummeted down into a cityscape roller coaster.
The next day, our friend had a VIP appointment with James Masters. We knew we would go to more panels and discussions. More adventures await!
As we were leaving, Kato called us over to hear Anika's magical laughing again. Of course!
And that's how we became friends with Kato :)
Still another day of fun ahead to be shared soon :)
Hope your day is filled with fun surprises!